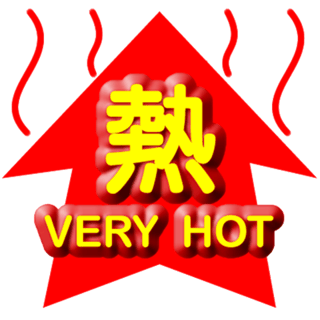 That's a bit dramatic, I know.
But yes, even for someone who grew up in the tropics, Singapore's weather is absolutely, wonderfully, fantastically ... warm.
The great silver lining is unlike other cities I've been to, even when it rains in Singapore, it doesn't do that for long. You'll get clear blue sky and this beautiful nimbocumulus cloud at 11 am, and half an hour later, water, enough to fill up the Three Gorges Dam in China, starts pouring and twisting your plants in the balcony left and right. The good news is, just like how it comes, which is to say very unpredictably, the blue sky will return just as fast, and you'll enjoy our sunny friend again.
Electricity bill in Singapore is pretty expensive, so I don't tend to turn on the air conditioner unless I absolutely need it on a super humid super warm day. Otherwise, here are the ways I avoid overheating myself:
You'll probably start exploring the city at 10/11am-ish after your breakfast. Our sunny friend is pretty strong at this hour. Slap on your sunscreen, pull out your Ray Bans, wear cotton, pull on a fancy cap and put on your walking shoes
Bring water, everywhere. It's important to hydrate yourself throughout the day under a 31ºC/87ºF temperature. Bonus cookie if you use your own eco-friendly water bottle instead of buying plastic water bottles
Buy one of those mini portable fans. Here are what they look like (ask for Frozen ones):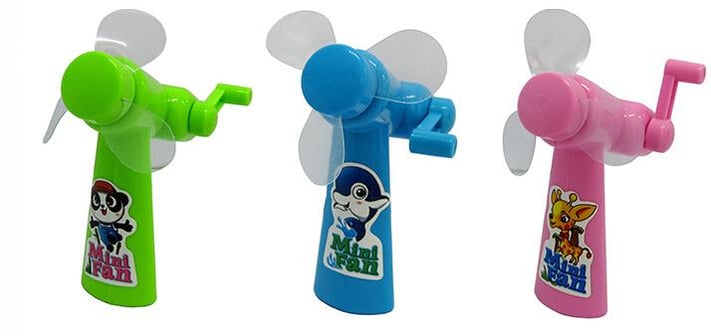 If you can't stand the heat, stay indoor as much as you can. Singapore is very extreme in the sense that most buildings' air conditioning usually is set to 16-18ºC/60-64ºF while it's 15ºC higher outside. And Singapore is a city filled with shopping malls
If you love beaches and walks in nature reserves, do try to go earlier in the morning or later in the afternoon. The sun gets pretty hot (3-4pm) in late afternoon but cools down soon after
There you go, a few tips and ways to stay sane under this warm Singapore climate! At some point, you will sweat if you are not used to the tropical weather, but it's all good. Hopefully you'll leave Singapore losing 0.5kg (that's 1.1lbs) in water weight, but that'll be tough to do. The food you'll consume adds 2 kg (4.4lbs) to your waistband. I'm kidding. Or am I not?
Did you enjoy this post? If you do, please share to your friends from the social buttons under the title, or subscribe to our blog below.